By Theresa Avila July 10, 2015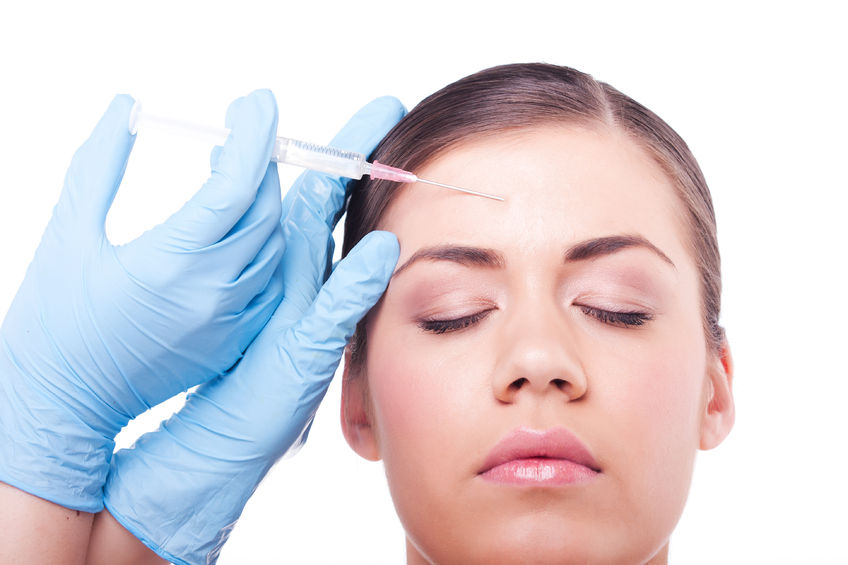 The latest solution to sweaty post-gym hair isn't a cool spray of dry shampoo or anything else you can buy in the drugstore. In fact, you'll need the trained hands of a licensed dermatologist to do the trick.
That's because it involves getting injections of Botox into your scalp. It's been dubbed "Blotox" by some, and the practice has been discussed in dermatology circles and on beauty sites in recent months, according to dermatologists interviewed by Mic.
Botox, commonly used to reduce wrinkling of the skin, has also been used to help stop the production of sweat in the armpits, palms and feet, Dr. Steven Dayan, a dermatologist and author or of the book, Subliminally Exposed, told Mic.
That's where "Blotox" comes in. The treatment involves more than 100 injections into the scalp to interrupt the sweat glands from producing perspiration, according to Shape. The effects of the treatment could last up six months, Dayan said.
Why are people doing this? Vanity. One extreme example is a patient who complained to dermatologist Dr. Dendy Engelman that her blow-dried hairstyle did not withstand her spin class because she was sweating so profusely, according to Byrdie.
That conversation led to the idea of injecting Botox into the scalp. The procedure worked and thus began a trend, Engelman told Byrdie.
"Since then, a flurry of patients have come to me requesting the scalp treatment, and some others have decided to do it when I offer it as a solution," Engelman told Byrdie.
The birth of a trend. The practice has picked up steam in recent months, Dr. Snehal Amin, a dermatologist working with Engelman at Manhattan Dermatology and Cosmetic Surgery in New York, told Mic. On average, the center he works at sees a couple of patients for the procedure every month.
Recent months, though, have shown a spike in the number of patients, Amin said. "Now, every dermatologist is talking about it," he added. While Amin and Dayan were hesitant to call it a "trend," other dermatologists and media outlets haven't shied from the term.
"It's definitely a trend. There's no question about it," Julie Russak, a New York City-based dermatologist told Shape in June. ABC 7 in New York also called the practice a "trend" in a segment, and Latina introduced it as the "Botox trend taking over."
This is not an official treatment.  "Blotox" is not advertised, because it's an off-label use of Botox, Amin said. While the FDA has approved Botox for sweat reduction in the palms and armpits, usage of it in other places earns the term "off-label," Amin said.
But that doesn't mean off-label uses are atypical in dermatology. For instance, Botox is FDA-approved for wrinkle-reduction but using it on the neck or chest, or to help relieve tension headaches are also deemed off-label uses, he explained.
"Dermatologists tend to be creative and apply medical principles to different problems all over the body," Amin said. Applying Botox to the scalp is just another example of that practice, he added.
The cost:Â  A single session costs $1,200-$2,000 and is good for a solid three to six months, Amin said. That prohibitive cost could limit the trend's popularity and ultimately lead to its demise. "To actually do it enough to make it work, you have to spend a lot of money," Dayan said. "And there's just not a market of people who are going to do that."
The procedure itself may be simple enough, but the treatment is more of a "media sizzle story," Dayan said.
SoulCycle and Drybar don't mix: The growing interest in the practice, though, can perhaps be traced to women who regularly spend time in beauty salons getting expensive blowouts, only to have them come undone after a gym session. That's the case, at least, with Alina Gonzalez, a writer for Byrdie, who in June wrote about how she's a devotee of Drybar, where she regularly spends $50 a blowout session.
"And so when I've gotten a blowout — which I need to do for my self-esteem and legitimate viability in the world, because I look like an eccentric and electrocuted scientist without a blowout just because of my hair type — I basically have to decide between throwing my $50 down the drain by sweating in a hard-core fitness class/the gym or not. I always choose the latter, at least for the first few days of a blowout."
Given those conditions, it's no wonder Gonzalez has such an enthusiastic response to the procedure. And, needless to say, women shouldn't have to choose between the going to the gym or getting a blowout so they feel confident. Even so, we have a feeling we'll be writing about the death of this "trend" before it really ever takes off.