According to findings published in the Journal of Investigative Dermatology, certain strains of Propionibacterium acnes, a bacteria typically found in our pores, may actually protect skin from other strains of P. acnes that cause inflammation in the form of pimples.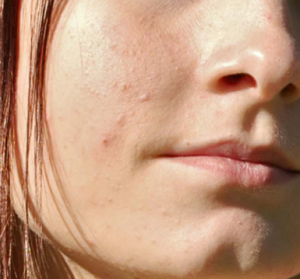 A team from UCLA, Washington University in St. Louis and the Los Angeles Biomedical Research Institute collected samples of P. acnes from the noses of 101 people, about half of whom had acne. Researchers than sequenced the genomes of 66 of the more than 1,000 P. acnes strains identified, focusing their attention on genes unique to each strain.
The team discovered one strain of P. acnes that was common on healthy skin but rarely found on skin with acne. Two other strains of the bacteria, on the other hand, were typically found on the pimpled people but rarely on those with clear skin.
Researchers suspect the strain associated with clear skin may have a natural defense mechanism that destroys other, less desirable strains before they can cause inflammation.
"This P. acnes strain may protect the skin, much like yogurt's live bacteria help defend the gut from harmful bugs," said Huiying Li, the study's lead author and an assistant professor of molecular and medical pharmacology at the David Geffin School of Medicine at UCLA.
Adapted from: "Good" Bacteria is Secret to Avoiding Acne by Gemma Tarlach in The Discovery Magazine