By: LESLIE S. BAUMANN, M.D. | June 16, 2015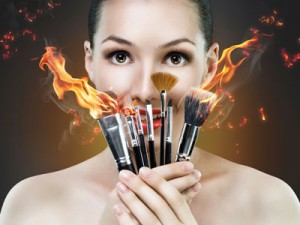 The Internet has changed many facets of modern life, and the practice of medicine has not gone untouched. Consider, for better or worse, the reliance of many patients on WebMD and various other sites for self-diagnosis before consulting with a physician. Even before the Internet, patients would self-diagnose their skin type (more than 80% of them get it wrong). The Internet allows them access to most cosmeceutical brands, the misuse of which leads to unintended consequences that can affect skin health. Clearly, patients who receive advice from a trained medical professional have better outcomes. One reason for this is that the doctor (or aesthetician) spends time with the patient, explaining what products to use and in which order to use them, and follows up with the patient to assess the outcome and adjust the regimen as needed. The problem arises when these patients decide to purchase the products from a source other than their treating physician. Only about 30% of patients buy refills from their doctor for second purchases, and just 15% purchase products from their doctor the third time around. Why is this? It is likely the convenience and the low cost that drive patients to purchase from sources other than their physician or aesthetician. This desire to save money carries significant risks. Many the products online are expired or counterfeit, or are old containers refilled with a different formulation. Patients should be cautioned to only buy products from a source they trust.
I have had dozens of patients bringing in counterfeit products in the last few months. It seems that the problem is becoming more common. I interviewed several companies about this to see whether others were experiencing the same trend. This is what I found: Some companies report that they have seen their samples and trade size containers being sold on eBay. Joe Ragosta of Topix Pharmaceuticals reports that when his company has asked such sellers if they are obtaining these products – marked as samples – from the company, they hear a range of defensive responses, including: "I got it at a show" or "My doctor gave me samples, and I decided to sell them" and "I work at a doctor's office, and they let me take products as needed." Make sure that no one on your staff is taking samples and selling them online.
One example: NeoStrata is concerned about the fraudulent use of their products. They recommend that patients purchase their products only from a known physician, ideally from the physician's office rather than the website. The company understands that customers may want to save money wherever they can and might prefer to buy products online. NeoStrata urges customers who opt to buy online to make such purchases through physician-affiliated websites, where the doctor is clearly identified. At the very least, the company urges patients to choose only sites where they can contact someone and obtain the name of a physician. Further, they strongly discourage using eBay or other auction sites, which do not vouch for the safety and authenticity of products sold through their services.
Other potential problems with skin care products sold online include the following.
Counterfeit products
Several reports have indicated that counterfeit skin products originating in other countries have made their way into the United States and, according to the article published on the website Fact Based Skin Care, pharmaceuticals and personal care products, including cosmetics, are among the top five types of products seized by U.S. Customs and Border Patrol agents (Coy, C. Dangers of Counterfeit Cosmetics, Aug. 4, 2014). Such products include old bottles refilled with inexpensive imitation creams or bottles made to look like legitimate products that in fact contain imitation creams. I once had a patient present with an adverse reaction to a retinol product, which she brought with her to the visit. I sent the bottle to the company, which confirmed my suspicion that the product was counterfeit – a different bottle with a similar label.
In February 2014, CBS New York ran a segment on the potential inclusion of carcinogenic and other harmful ingredients found in online personal care products touted for their low prices (CBS New York. Counterfeit Cosmetics May Be Harmful To Your Health. Feb. 27, 2014). Not even 2 weeks later, CNN reported on the arrest of two brothers in New York alleged to have masterminded a multimillion-dollar counterfeit health and beauty product ring (CNN. Zulueta A. Massive Fake Health and Beauty Supplies Ring Busted. March 9, 2014). ABC's Good Morning America followed suit with a segment in April 2014 that exposed aspects of the use of knock-off cosmetic products (ABC News, Good Morning America. Online Beauty Bargains: Is It the Real Deal? April 3, 2014).
The Federal Bureau of Investigation has posted memos concerning counterfeit and potentially compromised and hazardous cosmetics and fragrances, offering tips aimed at readily identifying or avoiding unauthorized products.
Torie Hardee of EltaMD summarized that counterfeit products can sometimes be identified by lack of an expiration date on the bottle, discoloration or slightly different fonts on bottles and packaging, and the manufacturer's address on the bottle.
Jan Marini Company representative Stuart Mohr noted that their company has received returns of products that they had not manufactured, as well as their own current or discontinued products returned years after the expiration date. The Jan Marini Co., and most other companies, will not guarantee any product purchased via nonauthorized resellers, because the authenticity and safety of such products cannot be verified.
"These unauthorized resellers are sophisticated, often even working in rings, and find it easy to hide their real identity," said Mr. Mohr. "Addresses are often hidden or vague; emails are not linked to any specific person; and it's easy to use false names. If a person is caught in an unauthorized online transaction, it's easy to change the email address or name and start again," he added.
FBI's tips for spotting counterfeit cosmetics and fragrances
• The product is a sample size.
• The packaging differs slightly from the authentic brand (different color or font).
• The product's wrapping appears haphazard.
• The product is being advertised as a "limited edition" even though the authentic manufacturer doesn't offer it as a limited edition.
• The product is not listed on the manufacturer's website.
• The price is drastically lower than the MSRP.
• The product's consistency or texture doesn't feel or look like the authentic brand.
• For fragrances, something seems off about the scent, and the color of the fluid in the bottle might be different than the original.
• They are being sold at nonauthorized retailers, including flea markets and discount stores.
• The label does not contain lot number, bar code, manufacturer's address, or expiration date.
Expired products
Unscrupulous online retailers may slash prices on expired products and remove the expiration date from the package. In my practice, a patient experiencing an erythematous reaction brought in the "SkinMedica" product bottle, which looked suspicious to me. The packaging that the product was in had been discontinued 8 years earlier. It is important to remember that ingredients, particularly retinol, degrade with exposure to air, sun, and heat, and over time. This is most likely what caused my patient's adverse reaction, and her initial savings from the product caused her several weeks of irritated skin.
Diverted products
SkinMedica reports that diverted products are a trickier issue than counterfeit products, because their packaging and formulas are sufficiently complex to make counterfeiting too difficult to be profitable. Instead, their products have been sold on the so-called gray market below the manufacturer suggested retail price (MSRP), typically online. In these cases, the company cannot help patients with returns or complaints because they cannot verify the chain of custody of the purchased product. They are addressing this problem, though, with an awareness campaign called "Authentic and Authorized." Its goal is to alert patients and the physicians who dispense their products of the benefits of a physician-dispensed model of skin care, with best outcomes achieved when doctors are prescribing a skin care regimen. SkinMedica emphasizes that no website can guarantee outcomes comparable to a skin care professional and product quality and safety can only be enforced when dispensed through authorized channels.
Potentially illegal or toxic ingredients
Several products that have entered the United States marketed as skin lighteners, antiaging agents, and acne treatment products have been found to contain mercury, according to a consumer update from the FDA. Arsenic, lead, beryllium, and other harmful toxins as well as allergy-inducing fragrances or preservatives not approved as safe in the U.S. may also be found in such products of dubious origin.
Improper storage
Products purveyed online are often stored in hot warehouses. As mentioned above, heat degrades and alters ingredients, rendering compounds such as retinol, benzoyl peroxide, peptides, and ascorbic acid worthless. Extreme cold can also damage the chemical integrity of products. Notably, organic products are more vulnerable because they lack preservatives to gird them against temperature variations and microbes that grow in hot, damp environments.
Lookalike imposters
Generic formulations are packaged to piggyback onto the success of well-known products. Such products found in drugstores may be packaged to look like Cetaphil or Aveeno items, but cost less, and deliver less. While the ingredients on the copycats are identical to those found in the branded preparations, the order in which ingredients are added, the temperature, pH, and even when and how fast ingredients are stirred are part of the proprietary recipe of the company and play a significant role in the potential of the end product and the actions the product exerts on the skin.
Conclusion
Whether or not you sell skin care products in your office, there is much you can do to educate your patients about skin care product safety. Namely, the farther a consumer gets from the source of the product or from reliable endorsers of products, the greater the opportunity for encountering fraudulent or counterfeit products. Patients are best served by sources they can trust, such as their dermatologist. If you sell products in your office, encourage your patients to buy refills from you so they can be assured of the proper formulations. Finally, encourage your patients not to skimp when it comes to the health of their skin, reminding them that it may cost them much more in terms of time, skin irritation, improper treatment, and all related expenses to buy products cheaply from unreliable sources.
Give your patients a copy of this article so that they will understand the enormity of the problem.
Dr. Baumann is chief executive officer of the Baumann Cosmetic & Research Institute in the Design District in Miami. She founded the Cosmetic Dermatology Center at the University of Miami in 1997. Dr. Baumann wrote the textbook "Cosmetic Dermatology: Principles and Practice" (New York: McGraw-Hill, 2002), and a book for consumers, "The Skin Type Solution" (New York: Bantam Dell, 2006). She has contributed to the Cosmeceutical Critique column in Dermatology News since January 2001. Her latest book, "Cosmeceuticals and Cosmetic Ingredients," was published in November 2014. Dr. Baumann has received funding for clinical grants from Allergan, Aveeno, Avon Products, Evolus, Galderma, GlaxoSmithKline, Kythera Biopharmaceuticals, Mary Kay, Medicis Pharmaceuticals, Neutrogena, Philosophy, Topix Pharmaceuticals, and Unilever.