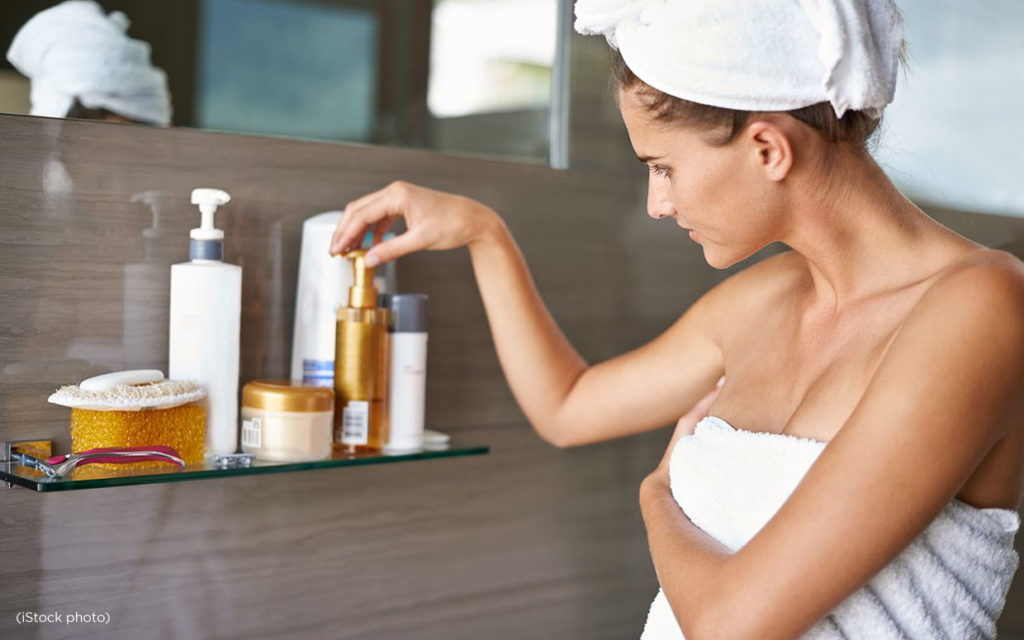 by Krissy Brady in Parade Magazine
You work hard for your money (so hard for it, honey), and when you invest in pricey skincare products, you understandably want them to work as hard as you do. But as we all know, some of those high-end potions in the beauty aisle are straight-up imposters—and considering the mind-blowing number of beauty products on the market, sussing them out can feel impossible.
"A higher-priced product doesn't necessarily mean high quality because many of the skincare products we use are actually made in the same facilities," says Caroline A. Chang, MD, board-certified cosmetic and medical dermatologist in East Greenwich, Rhode Island. What you often end up paying extra for are luxury details, such as a signature scent, or added ingredients that make the product glide more easily, like dimethicone.
Still, how can you tell if a pricier skincare product is worth it—or, more importantly, isn't? There are six sneaky signs that you should watch out for, according to dermatologists:
1. The active ingredient is last on the ingredients list. "The best way to tell if a product isn't worth the hefty price tag is to see how much of the active ingredient is in the product," says Chang. Ingredient lists always list ingredients in order from the highest to lowest concentrations, so make sure the active ingredient you're interested in is listed fairly early on. If it's not, then that product may put more of a dent in your wallet than your skincare goals.
2. The product contains collagen. Our skin is composed largely of collagen, which degrades and thins as we age—but don't be fooled by beauty products that contain it. "Although studies are showing that ingesting a collagen supplement can have beneficial effects on the collagen of the skin, applying actual collagen to the surface of the skin won't do anything," says Anthony Youn, MD, anti-aging expert and author of The Age Fix. This is because the actual collagen molecules are too large to pass through the skin, so they end up sitting on the surface.
3. The product contains trendy ingredients. When shopping for skincare products, always focus on active ingredients, not trendy ones. Ingredients like snake venom and stem cells might sound groundbreaking, but until they have legit scientific studies to back them, you may be wasting your hard-earned cash. The same goes for products sans active ingredients—there might be a ton of hype around the product, but if its active ingredient count is, well, zero, it's basically the equivalent of a basic scented lotion, says Chang.
What active ingredients should you be looking for? Retinol or peptides are great for anti-aging. For exfoliating, look for products that contain alpha- or beta-hydroxy acids (glycolic, lactic, salicylic). Moisturizing products should contain ingredients like ceramides or hyaluronic acid, while skin lightening is best taken care of with licorice root extract, kojic acid, and hydroquinone.
4. The product contains unnecessary active ingredients. Facial cleansers that contain pricey ingredients aren't worth the investment, since the cleanser doesn't stay on your skin long enough for them to do their thing. "Many lower-priced cleansers accomplish the same goals as their more expensive counterparts," says Chicago-based board-certified dermatologist Steven Mandrea, MD. Ditto for moisturizers.
Your best bet? Invest in a serum instead, which has higher concentrations of active ingredients that are designed to penetrate and absorb into the skin, says Mandrea, such as antioxidants. Finish things off with your moisturizer, which acts as a protective layer—that way, your serum can get down to business without interference.
5. The active ingredients are packaged incorrectly. When a product contains a fragile active ingredient, such as vitamin C or retinol, it's best to avoid those that are packaged in clear containers. "Sunlight will deactivate the ingredients by causing them to oxidize," says Youn. "This turns the serum or cream brown, the obvious sign that it's no longer effective." Instead, look for brands that sell these ingredients in dark amber bottles, or something else that prevents light from entering.
6. The product promises to cure your skin issues. Beware of skincare products that over-promise results. "Over-the-counter products are best for enhancing your regimen, but they can't 'cure' wrinkles or get rid of acne for good," says Chang. Rather than giving in to fear-based marketing or a trendy brand, look for products with transparent labeling of ingredients. Go into your shopping trip knowing the specific concerns you'd like to tackle (say, lightening brown spots), and shop based on the ingredients that have been shown to legitimately help (kojic acid, hydroquinone, tranexamic acid, vitamin C).